Real-World Solutions to Grand Challenges
What is geospatial?
The field of geospatial science, also known as Geographic Information Science (GIScience), is an emerging interdisciplinary field that focuses on the use of Geographic Information Systems (GIS), remote sensing, global positioning systems (GPS), Positioning, Navigation and Timing (PNT), geomatics, geoinformatics, and photogrammetry to study people, places, and processes on Earth, the Moon, Mars, and beyond.
Beyond these core disciplines, it involves cutting-edge technologies such as smart devices, cloud computing, autonomous systems, robotics, and predictive analytics powered by artificial intelligence (AI). Geospatial science is the key enabler of the 4th Industrial Revolution–a digital revolution providing a new dimension of life through fusion of the physical, digital, and biological spheres.
Core Geospatial Science
The Taylor Geospatial Institute fosters comprehensive strength in the core fields of geospatial science, addressing national gaps through a multi-faceted range of research programs and initiatives. These fields and emerging technologies are critically important to answering pressing questions in a wide variety of applied fields including agriculture, business, climate, defense, environment, and health.
Core geospatial science includes Geographic Information System (GIS), remote sensing, photogrammetry, global positioning system (GPS), Positioning, Navigation and Timing (PNT), geomatics, and geoinformatics. Researchers in these core areas build new tools to better measure Earth and advance our understanding of geospatial science. Engineers use that knowledge to develop useful technologies such as sensors, drones, robots, and satellites; and these technologies, in turn, provide data and tools that help geospatial scientists better understand the ever-changing world to address grand societal challenges.
Adjacent fields, such as geodesy, engineering, big data analytics, computer vision, artificial intelligence (AI), and imagery science, provide foundational knowledge and critical skills that make geospatial science more powerful. This information is then leveraged by disciplines for which a geospatial lens provides insight as to the causal nature of various societal and scientific challenges.
Building upon the St. Louis region's competitive geospatial strengths, the Taylor Geospatial Institute addresses grand societal challenges in food systems, health systems, and national security with cutting-edge GeoAI and data analytics techniques. We support research to improve food security, foster health and social equity, and build smarter cities and resilient communities. This in turn promotes economic development by translating research into commercial applications and training the next generation of the workforce.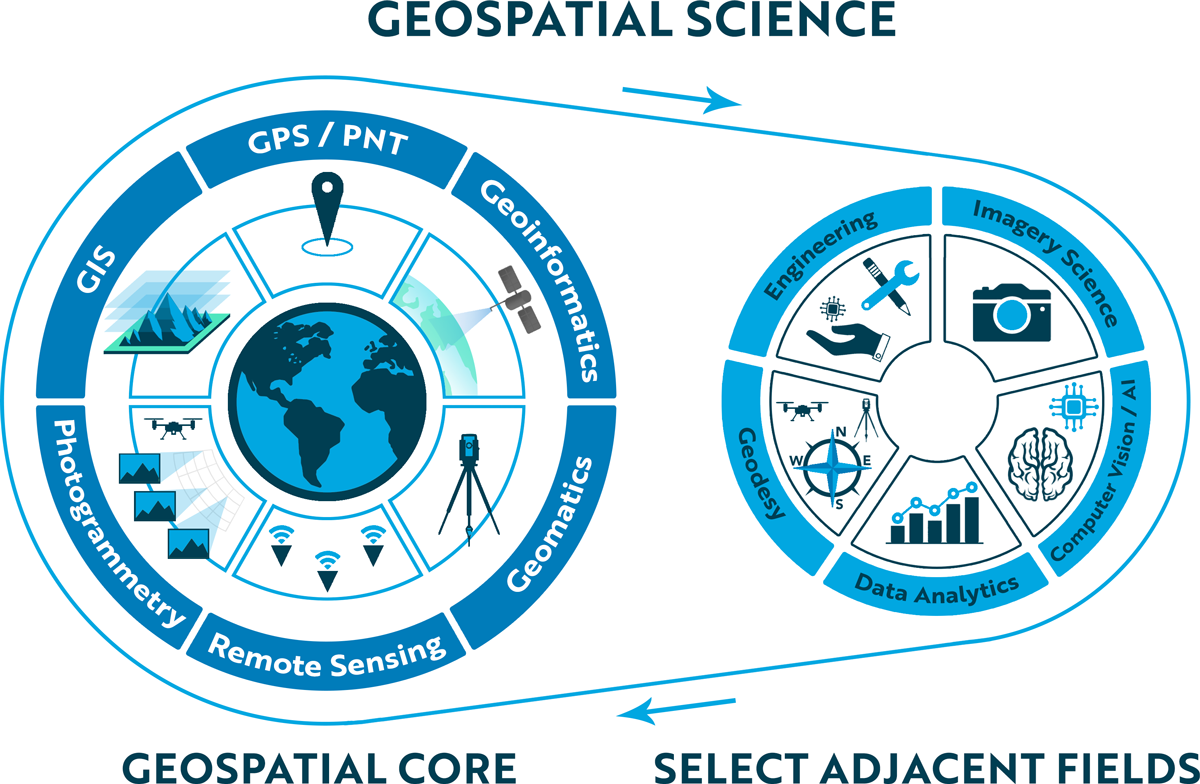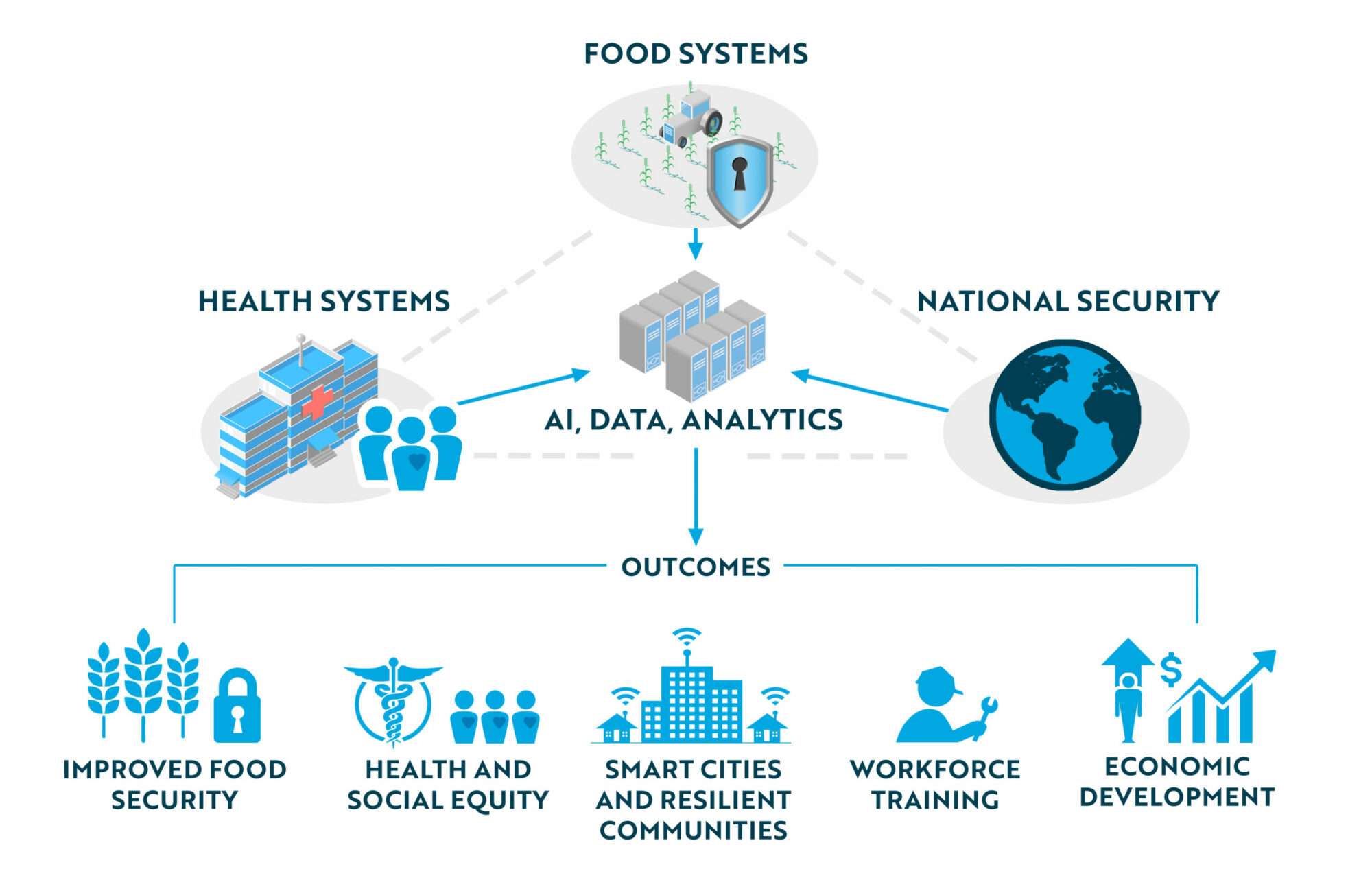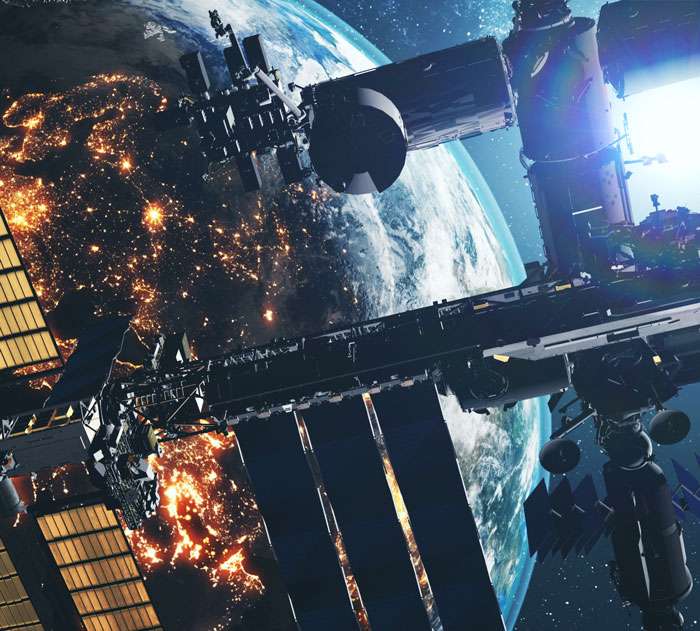 The Geospatial Frontier
Rapid advances in sensor technology, field robotics, unmanned aerial systems (UAS), and computing power have facilitated exponential growth in the application of geospatial technology. Meanwhile, processing complex, multiscale, and multidimensional data from UAS, satellites, environmental sensors, and climate model simulations has become increasingly difficult for both scientists and the public. Handling big datasets is essential to efficiently summarize, analyze, and visualize the abundant information gathered for agricultural, environmental, social and health assessments with direct applications to education, training and decision-making.
There exist numerous opportunities for broader usage of multi-sensor, remote sensing data, and advanced algorithms for translating the abundant spectral and spatial data to generate and extract information useful for decision-making. The TGI is investing in advanced data collection facilities including ground, airborne, and satellite sensors, as well as people with skills in GeoAI, cloud computing, and big data analytics to address these challenges.
We are also investing in developments of new sensors, such as acoustic sensors and micro satellites, that are critical for finding solutions to the mounting challenges of climate change and assessing the impact of the oil and gas industry on the environment. These new sensors and technology will have a big impact on how we monitor and track greenhouse gas emissions and mitigate their impact.
Food Systems
One of the most challenging global problems today is feeding Earth's growing population, a task that requires a significant increase in agricultural output over the next several decades.
Geospatial science is helping to solve this by fueling innovation and adaptation in agricultural ecosystems and food security through enhancing efforts to develop new crops and improve existing ones that meet both economic demands and ecological requirements. Data-driven AI, drones, ground robots, and multi-scale imaging from satellites have all pushed the envelope of technological developments in this area.
The St. Louis region boasts more than 1,000 plant science Ph.D. researchers, an extensive research infrastructure, and a booming ag tech sector, making it widely recognized as an international epicenter of agricultural research. The TGI will build on this strong foundation, expanding on existing partnerships with regional institutions including the world-renowned Donald Danforth Plant Science Center, to address key challenges in food security, such as crop adaptation to changing climates and enhanced functioning of our agricultural systems.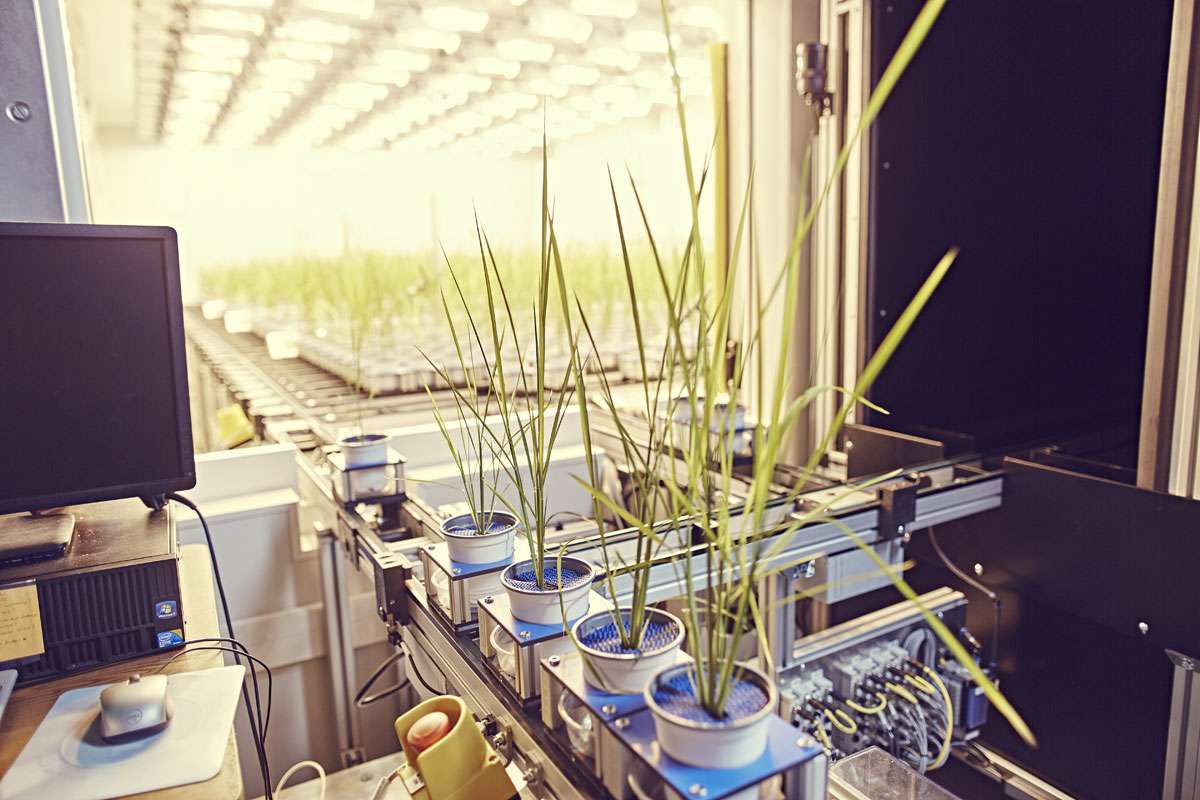 Universal Healthcare by Country (2019)

Geospatial Health
Geospatial health research measures and analyzes the complex building blocks of health the connect all of humanity. Using geospatial technology to study air quality and water access enhances our understanding of the health impacts of where we live, work, and play.
It also has important applications for COVID-19 risk assessment, infectious disease prediction modeling, e‑health tools such as telehealth and sensor-based diagnostics, and disaster preparedness. For example, geospatial health researchers can combine public health and healthcare data from disparate sources to inform an early sensing system that would provide real-time COVID-19 risk assessments. The data sources could include measures of community mobility such as:
App-based symptom tracking and contact tracing

Anonymized smartphone data

Geolocated social media mentions

Satellite imagery analyses to identify vehicle traffic patterns in health care locations

Geolocated search terms
Synchronizing these data sources and fusing them to follow real-time models can provide critical insights into community-level COVID-19 risks.
National Security
St. Louis has an exceedingly strong legacy in mapping, geospatial analysis, and research and development related to national security and defense. As the 2025 home to NGA St. Louis and currently home to more than 350 companies that support its mission, St. Louis is the central node in a geospatial ecosystem of knowledge-intensive businesses that are expected to grow and generate thousands of new high-skilled jobs in the surrounding area in coming years.
We can make a significant impact on the national security complex through collaborating on innovative research and by creating tomorrow's highly skilled workforce required to keep America safe.