The Taylor Geospatial Institute supports researchers and students throughout the entire research cycle – from study design, data acquisition, and analysis to visualization, publication, and presentation. We thrive on helping our faculty and partners with their exciting research. To support our community, we are establishing cutting-edge research infrastructure and services in multi-scale imaging, big data analytics, and computing resources that will promote collaboration in the region across several domains.
Data for Geospatial Research
Data are fundamental to geospatial research. The TGI is committed to supporting researchers in their efforts to collect, access, and analyze the large amounts of data necessary for advancing geospatial science. These data add a key layer of insight to many challenges researchers are facing across all disciplines. Staffed with a team of geospatial computing engineers and data scientists, the TGI can provide data collection and analytics services across a diverse spectrum of data including drone and satellite based hyperpsectral, LiDAR, thermal, SAR, GPR, magnetometry, etc.
Geospatial data come in all types, formats, and sizes. They can be satellite photographs, hyperspectral imagery, Lidar cloud points, census data, tweets with location, cell phone mobility data, and more. We help researchers navigate these different data types, understand what already exists, and access available datasets. The TGI provides custom data collection when existing data are lacking or there are no existing data for a research project.
Faculty, researchers, and students at TGI partner institutions can also apply to gain access to satellite imagery from Planet's Earth-imaging satellites, which collect 350 million square kilometers of multiband imagery every day. If you are at a TGI partner institution and interested in utilizing Planet data, you can take the first step in the application process by filling out the access form.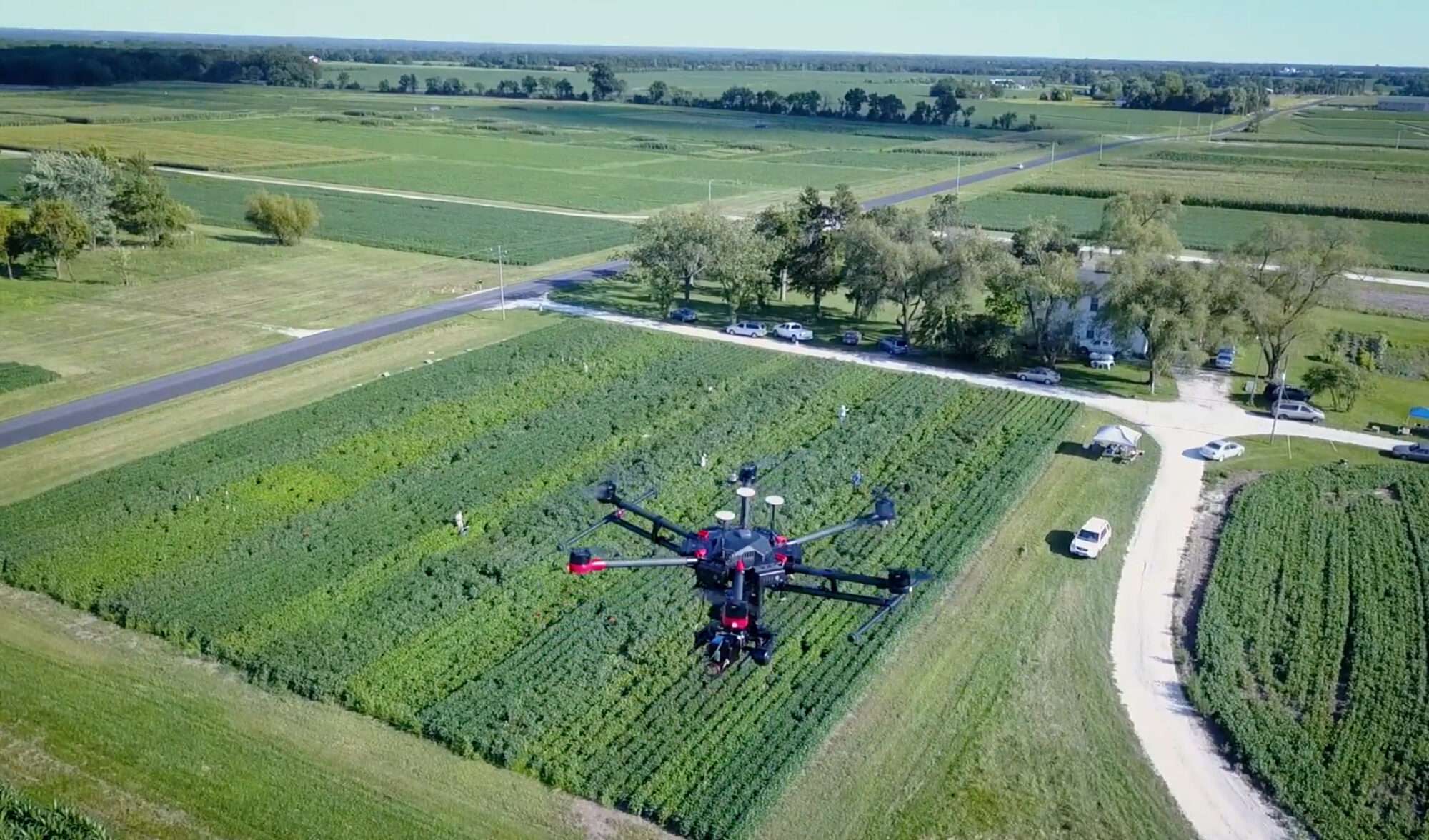 Research Computing
The creation of a comprehensive geospatial computing infrastructure and extensive data library that can be assets for researchers across disciplines will be a powerful resource establishing St. Louis as the nation's top destination for geospatial research.
The TGI will provide the infrastructure and staff expertise to make the world's geospatial data accessible to affiliated researchers and industry partners — a basis for collaborations. Additionally, these resources will be a draw for recruiting researchers, students, and companies to the region. Over time, we aspire to create and make accessible to everyone the world's leading geospatial data library.
Investment in research computing will enable us to develop the infrastructure and expertise for processing complex, multiscale, and multidimensional data. Access to cutting-edge technologies are limiting factors for many geospatial researchers and students. Assets such as a graphics processing unit cluster and large-scale network-attached storage systems for data are but a couple of examples. Building these resources at the Taylor Geospatial Institute will propel the research and training opportunities for both scientists and students.
By creating computing access for a broad range of geospatial researchers, the TGI will contribute a key resource to the region. This will serve as a connector for faculty and trainees from multiple institutions and create a long-term platform for them to invest together in leadership-class computing.
Accessing the Services