Unleashing the Power of Geospatial Science
Led by Saint Louis University, the Taylor Geospatial Institute is a consortium of eight research institutions that share their expertise and an array of critical research facilities.
Research Strengths: Geospatial science core (GIS, remote sensing, geoinformatics, photogrammetry, geospatial computer vision) and emerging technologies (AI/ML, cloud computing) to address food security, health, and environmental challenges
DANFORTH PLANT SCIENCE CENTER
Research Strengths: Plant science, precision agriculture, data science, above ground and below-ground plant imaging, plant phenotyping under controlled and field conditions
Harris-Stowe State University
Research Strengths: Sustainability and urban ecology, community engagement and urban planning, environmental justice, and social justice and equity
Missouri University of Science & Technology
Research Strengths: Robotics, automation, near-surface/deep-earth geophysics, and AI/ML technologies focused on disaster/infrastructure resilience and national security
UNIVERSITY OF ILLINOIS URBANA-CHAMPAIGN
Research Strengths: CyberGIS, advanced cyberinfrastructure, geospatial AI and data science, geospatial science and technology solutions to climate change and sustainability challenges, and high-performance computing
UNIVERSITY OF MISSOURI–COLUMBIA
Research Strengths: National security, digital/rural/environmental health, agriculture-forestry, biosecurity, climate, computational intelligence, and AI/ML foundations
UNIVERSITY OF MISSOURI–ST. LOUIS
Research Strengths: GIS and community-based work (political geography, national security, public safety, poverty, education, history, and human rights from neighborhood to global scales)
WASHINGTON UNIVERSITY IN ST. LOUIS
Research Strengths: Imaging science/medical imaging; remote sensing for extraterrestrial geological and atmospheric investigations; environmental health and justice; public health
Our people, from students to the most distinguished researchers, are critical ingredients to the success of this research consortium. The Institute brings them together through a range of opportunities, research and social events, and intentional matches.
TGI Fellows
We're dedicated to recruiting and retaining high caliber researchers to be the cornerstone of each partner institution's geospatial research portfolio. To reach this goal, we established the Taylor Geospatial Institute Fellows Program – a major commitment to advancing cutting-edge research, innovation, and collaboration.
TGI Fellows are appointed through a formal nomination and recruitment process. They take the lead in advancing the strategic research goals of the Taylor Geospatial Institute. The title is the highest honor bestowed by the Institute.
TGI Associates
TGI Associates are researchers and scientists focused on core geospatial sciences and applications. These integral members of the research consortium will benefit from access to our network of scholars, data, and other resources. TGI Associates are eligible to host and work with TGI Postdoctoral Fellows.
Any researcher who is interested in contributing to the Institute's mission can become a TGI Associate. In exchange, Associates may be asked to review and score grant proposals and Postdoctoral Fellows applications.
TGI Postdoctoral Fellows
The TGI Postdoctoral Fellows Program is designed to bring distinguished researchers in geospatial science core or adjacent fields to the St. Louis region, develop the next generation of scientific leaders, and catalyze regional collaboration to accelerate the St. Louis region's development as a global geospatial center of excellence now and into the future.
The Institute will award up to a dozen postdocs every year through a competitive process with rolling application deadlines. Postdocs will be provided nationally competitive salary, fringe benefits, research funding, state-of-the-art research facilities, career mentoring, and opportunities to engage with the network of scholars among our partner institutions.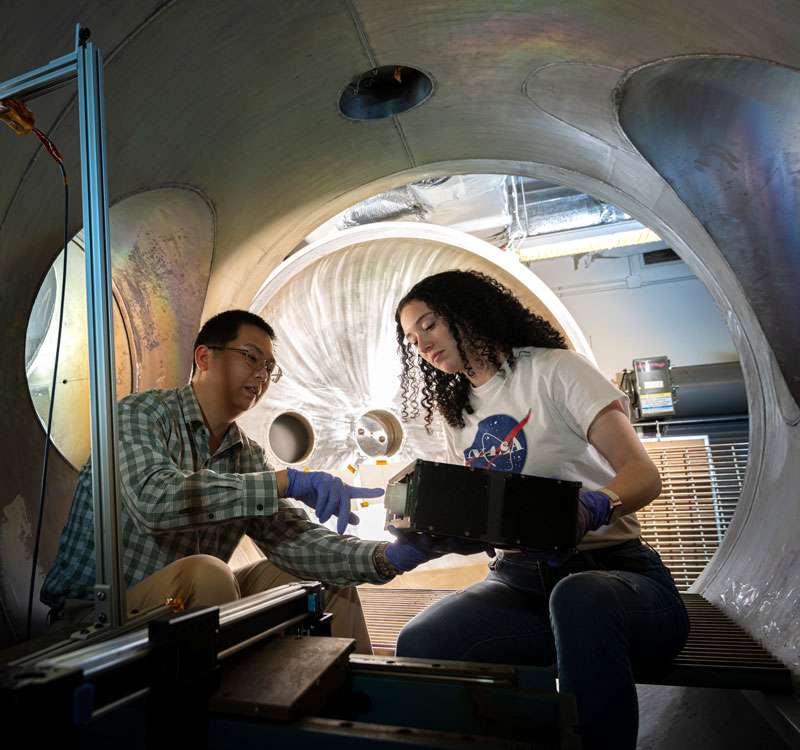 Click the locations for more information.